If you'd like to share some kind words and smiles, please ask our front desk staff for information about how to give us a review online. We'd love to hear about your experience! Below are some testimonials from former patients of the practice:
---
"Always top-notch friendliness, care, and expertise here. This is the place to go to get professional results, and work with a wonderful staff!"
– P. Wright
"I am very happy with my decision and my daughter could not be happier with her straight teeth. You are always greeted with a smile from the office staff and your wait time is minimal."
– T. Bacon
"Love, love, love these doctors and their professional, personal, and top-notch care. All three of my children have had their braces done there and I am next. It is a privilege and honor and we are beyond in awe of the great patience and love and respect shown to us through the years. They worked with us each step of the way, and my children's teeth are beautiful and their mouths are in great, healthy shape due to the doctors and staff here. Even their office staff blows me away every time I am in there with their warmth and friendliness and genuine concern for my family! WE LOVE LOVE LOVE BMO and would urge anyone to seek them for all your needs!"
– H. Tomberlin
"These folks are kind, compassionate, and oh-so-helpful—and it's because they genuinely LOVE what they do and they're genuinely GLAD we're here! The team they have assembled works very well together and they make it a FUN, professional atmosphere. As a mom of two braces-wearing teens, I can recommend them highly!"
– T. Duvall
"We always feel welcome and at home here! We always receive a friendly smile when we arrive. Everyone truly cares about my two sons' orthodontic care and needs. They go out of their way to accommodate our schedule. Oh and yes, they do a great job! They truly show the love of God in this office!"
– SA Welch
"When I was going to get my braces for the first time I was really nervous. Ms. Ginger noticed it and asked if I need a hug and that's exactly what I needed. They made me feel so happy, relaxed, and comfortable, and it didn't even hurt a little bit. Every time I go there, I get so excited. There is not one soul there who is unhappy or unkind. All of my experience there has made me want to become an orthodontist myself. THEY ARE THE BEST YOU CAN GET!"
– Z. O'Ko
---
Please take a moment to review your experience with us on Facebook and/or Google. Your feedback not only helps us, it helps other potential patients.

From our Facebook page: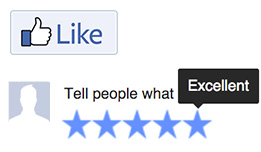 Visit our Facebook page: https://www.facebook.com/SmilesbyBMO/
"Like" our page if you want to stay connected
Find the "Reviews" section on the page and rate us
---

On our Google listing: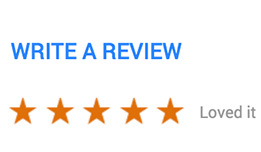 Click "Write a Review"
If needed, sign in to continue
Give us an overall rating, describe your experience and click "Post" to share with others